What's SAKE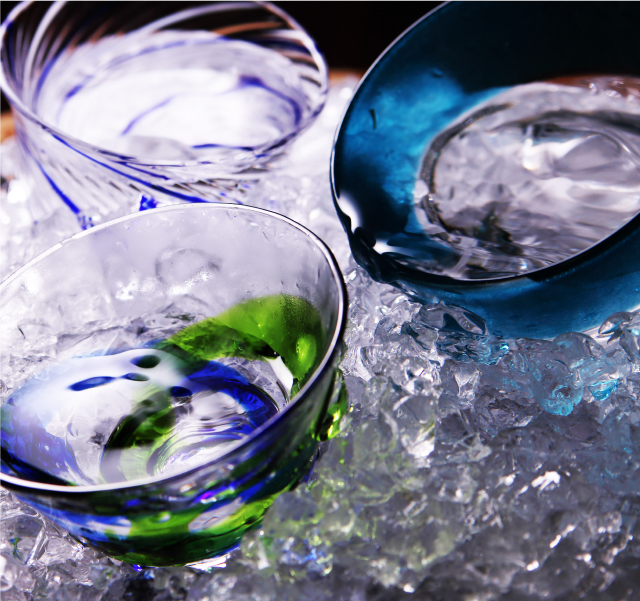 PURE SAKE
Japanese sake is pure. Many different elements, from ingredients to climate, and even people, come together and are used in their purest form.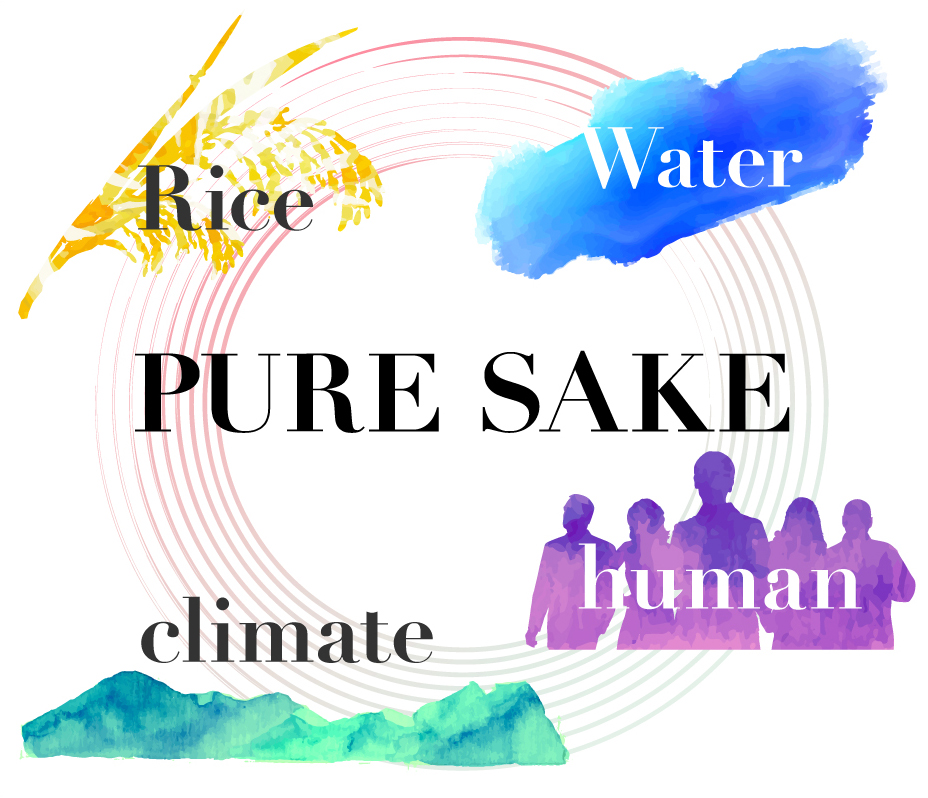 Pure Rice and Water
Rice grown in the rich, fertile soil of Niigata and the region's clear, clean water are the source of Kikusui's sake. It is natural and safe without added preservative such as sulphites used in grape wine, and can be enjoyed with peace of mind.
Pure Climate
Our Sake brewing methods take advantage of the clear air and winter climate of Niigata. It is this pure climate that enables us to take maximum advantage of fermentation and micro-organism activity.
Pure People
The people of our breweries pour all of their passion into making Sake. Our brewers, who have inherited the skills and spirit of Sake brewing, also continue to be a pure presence.
What's SAKE
SAKE × FOOD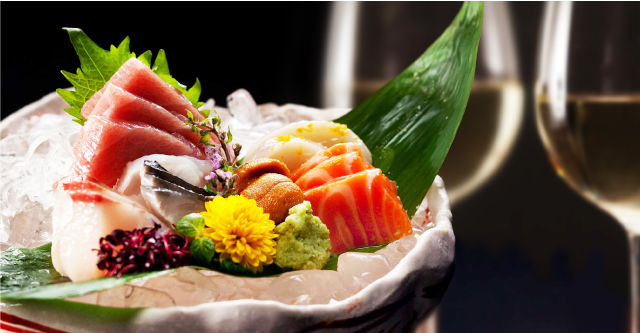 The Perfect Harmony of Japanese Sake and Japanese Cuisine.
Japan has four distinct seasons – spring, summer, autumn, and winter. In each of these seasons, the markets are filled with a variety of fresh, seasonal produce. Niigata is also blessed with the fruits of the sea, with an abundance of fresh seafood available. Japanese Sake has developed in harmony with the delicate aromas and flavors of this seasonal produce and the delicious tastes that each region uniquely offers. A drink of Japanese Sake to accompany a delicious Japanese meal is truly one of life's greatest pleasures. We urge you to enjoy this perfect harmony of Japanese cuisine and Japanese Sake.
Japanese Sake and Food Pairing – A World of Endless Possibilities
Most Japanese Sake varieties have an alcohol content of around 15%. Each variety has its own individual beautiful, gentle character, with no overpowering taste or aroma. This makes it the perfect drink to enjoy with a meal. In Japan, Sake is enjoyed with all kinds of food, from the simplest and plainest of meals to rich, strongly flavored dishes, and it serves to draw out the delicious flavor of the food. It pairs beautifully not only with Japanese food, but also grilled and fried food, carpaccio, and other cuisines. The possibilities are endless.